Having traversed the Nigerian media landscape for decades and gathered a reasonable amount of experience in different newspapers, Abiola Ayankunbi has emerged as a circulation manager of note.  He is undoubtedly one of the highly experienced newspaper circulation experts in the country today.
He was one of the circulation managers whose job it was to execute the onerous task of implementing the "no unsold copies" policy of one of the major newspapers in the country, The Punch, some years ago.
In this interview by SAKIBU OLOKOJOBI, Ayankunbi speaks on the significance of the circulation department to any media outfit, the real reasons for the declining circulation figures of newspapers in Nigeria and how to solve the problems responsible for it.
For the first time, he gives an insider account of how the "no unsold copies" policy "war" of The Punch was planned, executed and won.
He also speaks on how he paid dearly for the roles he played in the "war" as he was for several years hunted by enraged newspaper circulation agents, who ensured that he knew no peace, especially after he left The Punch.
According to him, apart from unrelenting efforts to get him out of job on different occasions, there were threats to his life and those of his children.
Ayankunbi now finds comfort in consultancy services which he describes as quite rewarding.  Excerpts:
We learnt that at a point, you were pushed to the background to please the agents who did not like to see your face?
Something like that happened.  You know, in circulation business, it is sales and distribution. You have to distribute first and sell later.  So, what happened was that they limited my operation to the distribution aspect of the business.  They gave me the designation of Distribution and Logistics Manager.  Mine was to ensure that the newspapers were all over the place.  They then brought in someone to take charge of Circulation.  Unfortunately, they felt that the company was losing so much under the new person when they compared my period with his own.  For instance, throughout the time I handled that beat, no circulation person owed a dime; they rendered their accounts up to date.  But at a point in time, under the new person, they had millions of naira unaccounted for. The money could not be traced to the agents. It means that those in the circulation department collected the money but refused to remit.  They noticed that the supervision of the people in the circulation was not done well.  After some time, the pressure from outside died down and I was brought back to take charge of the old beat.  It is true that when the pressure was too much, I was told to operate at the background.
What gave you the strength to wade through the hostilities that trailed you?
One thing is that I am a firm believer in God.  I am a muslim and I believe that anything that happens, God must have ordained it. I told myself that the things I did were not for my personal gain, and I prayed to Him to guard me. At a point in time, they threatened to kill my children, kill my wife.  Many text messages were sent to me to leave the job.  There was a time my children went to Port Harcourt on holiday, and I got a text message that they knew that my children were in Port Harcourt, that they would kill them and send their bodies to me.  But I remained undeterred.  While all these things were going on, I didn't even share the information with my wife.  I knew if I did that, the pressure would also come from home to leave the job.  I just told God to protect me against evil.  At a point, one could not even say whether the circulation people working with me were the ones sending the messages.  By the time you called the lines, they would simply not be reachable; meaning that they must have destroyed the sim cards after using them to send the messages.
So, I got the strength from Almighty God.  I just want to make an impact and I think I have done that.  With every sense of modesty, if they are talking about newspaper circulation in Nigeria today, my name will come up as one of the best in the field. I thank God for everything.
You tried to tell us how you moved to National Mirror.
Yes, after so much pressure, I decided to be on my own and offer services to media organisations as an outsider.  That is talking about consultancy.  It was at the time that I learnt that Barrister Jimoh Ibrahim had just bought National Mirror and would be rebranding it.  I went there after they had done their shortlisting and set up the department.  I was there to submit a proposal as a consultant to handle the sales and distribution.  Unknown to me, they were having issues with the circulation even before the newspaper took off.  They felt the circulation department was not strong enough to take off.  After the proposal, the MD at the time, Mr. Abiodun Rauf, took me to Barrister Jimoh Ibrahim, and we held a meeting and he asked me questions.  After the meeting, Barrister Jimoh Ibrahim told me, "You don't need to be a consultant here.  Why can't you come over and work with us?"  He said I would experience it better there; that the idea of working from outside was because I had not worked in a conglomerate such as his.  That it was going to be different.  He said I should start work immediately and told me how much he was going to pay.  He told Mr. Rauf that with me, he thought they could roll out because he said he was convinced that I knew what to do and so on.  I came in at the middle of the month, but he said he would pay for the whole month to show his level of seriousness about it. That was how I jettisoned the idea of consultancy and joined National Mirror.
Immediately I joined the National Mirror, the problem of the "No unsold copies" policy reared its ugly head again.
Were they sending text messages or what?
Yes.  They got across to Barrister Jimoh Ibrahim. They said somebody had just joined his company and that that would make the vision for the newspaper die.  They said the person had to leave or else, they would not sell the newspapers; that he had to think of what to do to him; that he did this and that to them. Barrister Jimoh Ibrahim then said what had that got to do with the system.  That I was the one he felt would be able to handle the circulation well.
Our people in the circulation department also did not help matter.  This is because they had an idea of what they wanted to do in the department. When I came I noticed certain things which I tried to review.  One of them confessed to me some years ago that in the circulation department, some of them bought about six or seven sim cards, to send messages to Barrister Jimoh Ibrahim with fictitious names. He said they used different names like Alhaji Kawo from Kano and that they would not sell the newspapers unless I was relieved of my job.  He said on the same spot, another one would say he was sending the message from Sokoto and so on.  He said as they were sending the messages, they were destroying the sim cards.  Barrister Jimoh Ibrahim mentioned the case at one of the morning devotions that he organised at National Mirror, that he had been receiving text messages about one manager, and when he tried to get back to the senders of the messages, they could not be reached.  He said that he even wanted them to come over so they could discuss one on one. At that point in time, because I had friends among the agents who were said to be making the calls, I reached out to them to ask what happened.  But they told me that they did not know about that.  They said just few people were affected then and that The Punch newspaper's no unsold copies policy crisis happened about a decade or so ago, so why would anyone still be talking about that then. I was always going to the distribution centres and nobody harassed me.  So, who were those aggrieved still sending text messages?
I continued to do my job, but I noticed that there was no co-operation in my immediate constituency – the circulation department.  I decided to go back to my consultancy business any moment, but I decided to play with time. One day, Mr. Abiodun Rauf called me and said that in view of all these complaints, I should go and resign.  Immediately he said that, I dropped my letter and thanked God.  They did not owe me.  But I was shocked when later, Barrister Jimoh Ibrahim, who was in England or USA called me.  He introduced himself to me and said he had learnt of what happened and that I should just ignore any letter.  He said I should go back to my work.  I said no, that I was tired of the issue. I must say here that I ensured that all copies sold at the time were accounted for.  I said, I would not resume.  He said no, I should go back to work and hold on till he returned, promising that he would revisit the issue.
No sooner had he dropped than Mr. Steve Ayorinde, who happened to be the Executive Director/Editor Daily called me.  He asked if I got any phone call from the GMD, Jimoh Ibrahim, and I said yes.  He said he had directed him to tell me that I should go back to work. Early in the morning, the admin manager called and told me that my resignation letter was not accepted. She said that the GMD called to tell her that if she accepted my resignation letter, she should simply type her own disengagement letter too.  She told me that I should resume work. That was how I came to the system again and we continued.  Those people attacking me did not stop.  They said I must go.
There was a time we organised a get-together with agents and vendors at Country Club, Ikeja.  Some people were sponsored and they wanted to disrupt the event, but God took control.  They tried to give the GMD a wrong impression, but that failed.  A certain amount was approved, and I made sure that the money was judiciously spent.  At the end I still had over a million naira unspent.  Before anyone knew what was happening, I had returned it into the company's coffer. I kept my teller.  When the GMD heard about it, he was impressed.  He said instead of refunding, some other people would be asking for more money.  Despite that, he said the audit department should investigate how we spent the money.  I tendered all the documents I had and they were satisfied.  I told myself I should not stretch my luck too far, and decided it was time to leave the system.
It got to a time, newspapers were not selling, circulation people were involved, and what they spread as news was that the newspapers were not selling because of my presence.  Was it that a newspaper agent would go to the streets with the newspapers and the readers would demand for it and the agent would refuse to sell because Mr. Ayankunbi is working in the newspaper?  It did not add up.  At a point, the GMD was tired of the several messages and decided that I should excuse them.  It was a difficult time for Mr. Ayorinde who had become the Editor in Chief because we had come a long way.  He told me the position of the GMD and I was already armed with the letter.  I submitted it and finally left the system to go and face my consultancy business.  Apart from the consultancy business, I was involved in academics to develop myself and share my knowledge with other people.
Some circulation staff are known to be involved in sharp practices in the discharge of their duties.  Can you give us an insight into those things they do and how to prevent them?
Not everybody in the circulation department is involved.  Few of them do.  We started with sales and return.  We supply you newspaper, you return the unsold, and after we must have verified the unsold, we order the disposal.  But what happens is that some of the circulation people will now buy the unsold copies from the accredited unsold buyers and keep….
Let us assume that a company disposes its unsold copies on a quarterly basis.  If the unsold between January and March has been disposed, circulation staff are not allowed to buy unsold copies.  But some will go through the accredited unsold buyers, and buy some unsold copies. They will keep the unsold copies in their won store wherever they may have it.  It could be their houses.  When we get to another quarter –April, May and June –  if the circulation man records unsold of 500 copies for the whole month, he will go inside his own store, and bring about 500 additional copies, and add it to the real unsold copies recorded in that period.  He will  take the value of his own 500 in monetary form from the sales proceed.  Remember, he must have bought the unsold at the rate of say, 10 kobo per one, but by the time he is returning it to the company, he would collect N100 or N200.  So, how do we curb that?  We said, henceforth, you have to be cutting the logo of the newspapers so that we won't be checking the newspapers of May and be seeing unsold copies of January.
Another one is the issue of freighting.  When you go to Port Harcourt, for instance, you have some locations outside Port Harcourt.  Some circulation people will claim that they are freighting newspapers to the locations whereas the agents on ground are the ones taking responsibility for taking newspapers to the locations.  To stop that, we said auditors should be visiting the locations to ascertain the true situation.  With that move, we stopped the sharp practice in that area.
Another one is to freight newspaper for N10 and ask for N80.  When the auditors visited, they detected the difference.
Another area is, a newspaper sells for N200 and they remit N160.  But the circulating people may say the vendors should be remitting N170 against the directive of the company.  In some locations, it would be with things like tyres.  They would request for tyres within a short period.  It happened when I was in Daily Independent.  I requested for the serial number of the old tyre, which I had intentionally written down. The man in a station did that and when I asked for the serial number, he said he could not provide the serial number because the tyre got burst.  There are many sharp practices they get involved in.
The most annoying one is to collect money from agents and fail to remit.  That one, as far as I am concerned, is stealing.  However, the issue of internet has solved this particular problem, but in the past, the circulation man would go to the centres, take his teller and his stamp and make it look as if he had paid into the account but it would not reflect. Today, however, as you pay, they get the alert in the office.  It may not be happening at the head offices, but it is happening at the outstations.
There is a sharp practice they call "Igbo." What does that mean?
Igbo is the smuggling into the market, unofficial copies before the real copies get to the market.  For instance, a company prints 20,000 copies.  There will be a sort of arrangement whereby may be 1,000 or 2,000  extra copies will be sent to the market.  When these copies are sent to the market, definitely some will not get sold.  The unsold will be added to the official unsold copies.  This thing can't be done alone.  It has to involve people in the circulation, the printers and the drivers.  It is usually by a cabal.  That one is also going down now.  What happens now is people picking one copy, two copies or maximum of 10 copies.  It is no longer like those days when 500 copies, 1000 or more will be sent to the market.  In the past too, a wrap which is supposed to be 100 will be made 110 or more.  So, if they are sending ten parcels to a location, by the time you calculate the extra unofficial ten copies on each parcel, you would have got another 100 unofficial copies.  They will tell the man at the other end about what he was about to receive.  He will account for those ones separately to those who are involved, and account for the official ones separately.  We tackled the issue then by putting on the counter whenever the machine started printing.  If you do that, by the time the machine finishes, the number of printed copies would be indicated.  You take away the good copies from the rough or bad copies and you are able to sort things out.  But these things are by human beings, so they can still find a way around it.  It is no longer the way it used to be, anyway.  Even people at the audit, in some cases, would connive with those at the circulation department.  For instance, the circulation man may have unsold copies of 300 in his books, but when you count it physically, it may not be up to that.  He has to pay for the difference, but some unscrupulous people will connive with them.  Companies are losing money to those sharp practices.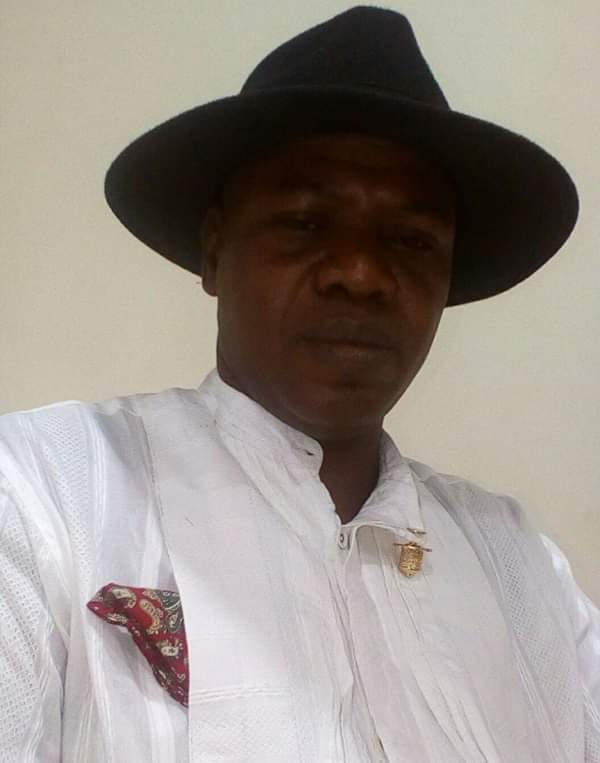 You were known to be very strict, especially when it has to do with issue of accountability.  Did they not try to compromise you or make sure you pay for your strictness in one way or the other?
Personally, I made a promise to be honest.  At The Punch, they did not owe. They paid as at when due.  Every year, you earned an increment.  So, I made it a point that I would not want any scandal around me. Had it been that I was involved in any case of financial impropriety, that would have been used against me at the end of the no unsold copies policy of The Punch.  They would have been playing it up.  What I did was not to partake in the sharing of anything that was illegitimate.  And if I got to know anyone's involvement in such a scam, I would  report it, no matter how close you may be to me. An example was when I went on a relief duty somewhere.  The person at the station, in alliance with the people in audit department, was not sending his return as at when due. That was for about two weeks.  Based on the amount of copies sold in the station, that was a lot of money.  Millions of Naira.  So, when I got there, because we were friends, he opened up to me and said I needed to cover up for him.  He said the sales I was making at the moment should be used to pay for the previous ones he had not paid into the company's account.  I told him, I could not do that.  What I did was to call Lagos and I told them what was happening. My boss in Lagos said I should put it in writing.  But if I did that, the guy in the station would lose his job and I did not want that to happen.  What I did was to play with time by not sending my returns to Lagos, but keeping it.  If I had been sending mine, they would have noticed that he had not been sending his own.  As God would have it, there was an assignment from the chairman and my boss said I needed to be around.  So, he said I should come to Lagos and that the other person I was relieving should cut short his leave and go back to work.  I told the person that I went to relieve all that I had done to save his neck and told him that he should find a way of getting the money for the return he had not rendered.  I planned to render my own, immediately he did his.  I think the guy borrowed from a co-operative association to pay back the money which he had obviously spent. He then returned the money.  Immediately I noticed that he had dropped his, because, normally we would get a copy in Lagos, I dropped my own too.  That was how it was covered.  The irony of it is that the person did not forgive me for years.  He reported me to almost everybody, including his family members.  He cursed and did all manner of things.  As God would have it, he had issues, he lost his job and God used me to get jobs for him on two occasions. So, that issue of integrity has caused so many enemies for me.
During the crisis of no unsold copies policy, some people from different departments met and said we should share some amount.  But some of them said they should not invite me because I would cause problem.
There was also a particular guy who worked with me at Daily Independent.  He bought recharge card for me.  I called him and warned him not to try it again.  The guy was shocked when after two years, I sent the recharge card to him.  I did not load it.  I told him that he should load it and confirm to me that I had not loaded it.  He was shocked.  I told him that he did not need to do that because I earned more than he did.  I did not want a situation where the guy would be involved in one fraud or the other and he would expect me to cover up for him because he had been sending cards to me.  I try to be myself.  I know that we came to this world with nothing and will leave with nothing.  I am contented with the little I have.  That has caused me so much hatred.  People don't want to relate with me, they don't want to discuss with me.  I am not saying I'm a clean person, but to a reasonable extent, I try to maintain my integrity.
You are now into consultancy.  What do you do as a consultant?
I consult for the media.  For example, I have consulted for the Nigerian Tribune, Daily Independent and Vanguard newspapers.  I am also still consulting for some managers.  Some of them consult me when they have issues in their company and their companies are not ready to pay; they personally consult me and decide to pay.
The consultancy services are on training, on product development, research and customer management.  It is quite unfortunate that some media houses in Nigeria don't know who their readers are and where they are.  None of them has commissioned research to know who and who are buying these newspapers and it is irritating.  I make bold to say that majority of them don't have budget they are operating with.  So, when I see complaints about the Nigerian budget not being passed and so on and so forth,  I just laugh.  These people complaining don't even have working budgets; they don't even have one to review.  If they do, it has to start from circulation department.  You have to know how many copies to be sold and everything would be based on your revenue.  This thing is not happening.  It only resides in the head of those driving the process.  So, as an outsider, I come, discuss their issues with them and give them advice on what to do.  Since I started the consultancy business, I have not heard that the agents or anyone is saying because of this issue of no unsold copies policy, I should be disengaged.  I am now at peace with myself.
How lucrative is the consultancy business when you compare it with the regular job?
I will put it this way:  Assuming that while at Daily Independent I was being paid N20, now that I am consulting, I am paid N200.  Meanwhile, while there as a worker, I would work during the weekdays and weekends, in the night; in the midnight, you monitor press and give instructions, all for N20.  And with the N200 as a consultant, I only need to go in there, give them instructions on what to do and monitor compliance.  I don't need to sit down from morning to afternoon.  I have time for other things.  It was part of the spare time that I used to put up my manuscript concerning a book I published about a year ago.  To answer your question directly, if you are contented, it is lucrative enough; if you know what you are doing, it is lucrative enough.
I met a senior media manager recently and we got talking.  He picked up a book and before I knew it, he had jotted points of about four pages. I was surprised.  He said in all his years, he had never heard anything near what I was saying.  And this is one of the people promoted to the very top of media houses.  I think that has to be looked into because they are to drive the process to make the company have money and take care of all the stakeholders. Instead, they just engage in strategic partnership with government officials or organs so that they can make money.  That is not the issue.  The paper itself can provide money.  We have the population in the country to make the money.  We have an estimated 198 or 200 million people.  Let us even assume it is 150 million; let us assume people that are literate are 50 million; let us now assume that the people that have disposable income are 5 million.  You can imagine 5 million copies being sold in a day.  It is a lot of money. People will say there is no money but go to joints every day; you see them buying bottles of beer which costs 400 or more per one, depending on the brands or the location.  If one person can go there and drink two or  three bottles, is that person not able to buy a copy of a newspaper for N200? You can't blame them.  Do they get what they want in the newspapers?  They don't.  The editor says this is what I want in the newspaper and it is there.  And the readers reward him by not patronising him.  That is why, I said, as a consultant, I need to move in and tell them what the experiences are, and that with what one has seen, they need to go this or that way.  Unfortunately, some of them are not ready to listen. They have their own mindset of where they are going.
How have people or organizations reacted to your book which you published on newspaper sales about a year ago?
The title of the book is: Principles and Practice of Newspaper Sales in Nigeria; 17 chapters; 300 pages.  From beginning to the end, it is on newspaper within the Nigerian context, within the Nigerian environment.  I am aware of those who need the book – the stakeholders.  I move closer to them, show the book to them and virtually everybody is surprised that such a book can come from someone from a circulation department.  They applaud the efforts.  They are so happy.  They pick copies and pay for them.  So far so good, the book has been in many hands.  My happiness is that those who will take over the newsroom tomorrow will find the book very useful.  Mass Communication students of different schools have been finding it relevant and the students have been buying the book.  I have sold many copies at UNILAG, the same thing at the Federal Polytechnic, Owerri and so on.  I have a list of institutions offering Mass Communication and very soon, I will have to return to my printer.  The initial one has been exhausted.
What tips would you give to newspaper houses to enable them improve on their circulation figures?
What I will advise the media owners is to separate the business from government.  When you pick a newspaper today, you will see its alliance with a particular political party or government.  They should face newspaper as a business and face it squarely.  The starting point is that they need to carry out a research to identify who their readers are; how can they get the newspapers across to them.  Having determined those ones, they should involve the circulation people in determining the headlines of the newspapers, and they need to do something about the online publications.
For example, you can break a story online and take the concluding part of it to the print edition of a particular date which you will announce.  That will drive the traffic.  Also, go to the news stand now, all of them are writing the same stories.  That does not make any difference.  The readers will just go there and pick newspaper based on brand loyalty. They need to be different.  Again when stories break, what they need to do is do follow up; give updates.
Investigative journalism is not as much as it was before any longer.  There are different issues that can be reported but some newspapers can't do that because some of them are even not making necessary obligatory payments to the government as they should. So, the thing is that they should take it as a business meant to make profit instead of going into strategic partnership with government organs.  That one won't help the system.  If they insist that only editors should run the newspaper, they should let them go for refresher courses.
Let me add that what should the watchword to media managers, publishers and others managing the business for them is that content drives copy sale of newspapers.  When we had crisis at The Punch, some people would come from as far as Surulere to Mangoro to buy a copy of the day's newspaper. Imagine the cost of coming from that area to buy newspaper from that distance.
So, any editor, MD or whoever, who fails to realise that content drives sales is living in the past.  They have to bear that in mind and look different.  Their newspapers have to be given some kind of identities.  You don't have to look like any other.  It should be content first, then advert revenue will follow.
*Concluded